Sexually Transmitted Infections
Unplanned and Crisis Pregnancy
SEX!
Sex might be a two way operation but it really calls for each individual to make their own decisions before getting under the covers. No one can tell you what to do; you are the only one that can decide what is right for you. Whatever you decide, stick to your guns and respect the decisions others make too.
If you are having sex, be smart about it, protect yourself. You wouldn't go out in the rain without a coat so why have sex without protection - and by the sounds of it having a head cold beats having chlamydia.
There are many forms of contraception but like any form of medical intake, everyone is different so just because your friend uses one form it doesn't mean it will suit you.
There's a lot of choices out there for you, just talk to your doctor about what is best for you. Information is available from the medical centre or online at www.thinkcontraception.ie
It is important to remember that while many of the above prevent pregnancy, only condoms prevent STIs. That's why you should always use a condom, even while using alternative forms of contraception.
Sexually Transmitted Infections (STI's)
Sexually Transmitted Infections are on the increase each year. Student populations are particularly prone to STI's.
We aren't doctors by any means so if you even think you might have an STI then go to the doctor or to the STI Clinic (also known as GUM Clinics). The most common signs that you might have an STI are:
Unusual discharge from penis or vagina

Pain when peeing

Unusual sores or blisters in the genital area

Itching or irritation in the genital area

Pain during sex
Remember that some STIs show no visible symptoms. You won't always know if you need a check-up so you should get yourself checked regularly.
If you are sexually active and you or your partner might be having sex with someone else you should plan to have a check up every 6-12 months. If you're going to an STI/GUM Clinic here's a heads up on what to expect:
Guys - You will be asked not to urinate for at least two hours before your appointment and may have a throat swab, penis swab and anal swab. You may have a blood test also.

Girls - You may have a throat swab, vaginal swab and a cervical swab or a blood test.
Here are your local STI/GUM Clinics:
Don't worry these services are free and 100% confidential.

Limerick: University Hospital, Limerick (Phone: 061-482382).
Thurles: South Tipperary General Hospital, Nenagh (Phone: 061-482382)


P.S. Embarrassment is for the embarrassed, not for the person who chooses to be smart about looking after themselves in terms of sexual activity. NEVER be embarrassed about getting checked – EVER!
At the end of the day, you have to look after yourself because no-body else will do it for ya!
Useful Websites:
Unplanned and Crisis Pregnancy
If you are experiencing an unplanned or crisis pregnancy, there are supports available.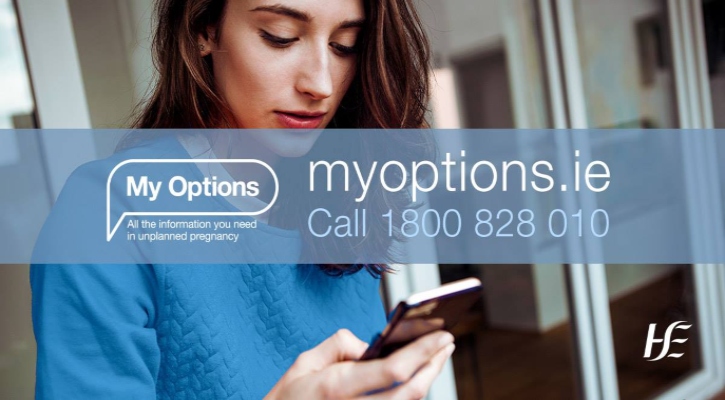 MyOptions is a freephone helpline that provides confidential advice and support. They offer judgement-free counselling services (M-F: 9am-8pm, Sat: 10am-2pm) and medical advice 24/7.
Contact MyOptions on 1800 828 010 or via Webchat. To access the service using sign language, book an appointment through the Irish Remote Interpreting Service here.
Contact the MIC Medical Centre - T: 061 204343 or E: This email address is being protected from spambots. You need JavaScript enabled to view it.
Contact the MIC Counselling Service - T: 061 204948 or E: This email address is being protected from spambots. You need JavaScript enabled to view it. (Limerick) / T: 0504 32033 or E: This email address is being protected from spambots. You need JavaScript enabled to view it. (Thurles)
Contact Caitlin (MISU VP Student Experience & Wellbeing) - T: 061 400013 or E: This email address is being protected from spambots. You need JavaScript enabled to view it. or Phone/Text/Whatsapp: 086-1654726
MISU Services:
Did you know that you can get free condoms, lubricant and pregnancy tests from MISU?
Free condoms and lubricant are available from the MISU Offices on both the Limerick and Thurles Campuses. We normally have them in packets sitting out in a little grey basket. If the basket is empty, just ask for more!
MISU operates a discreet and confidential pregnancy test delivery service that you can access when needed. Simply fill out the form and we will post a pregnancy test to you at your desired address. Tests are sent in plain An Post envelopes with only the relevant postal address noted on the front. No indication will be given to the contents of the package. Any details provided are erased from our systems immediately once packages have been dispatched.