What is my QCA?
Autumn Semester Results (2022/23) will be available to all MIC Students on Thursday, 19th January
Ok, we can look at this in two ways, the complicated way or the easy way – we choose the latter!
Basically, when your grades are added together at the end of a semester, your overall results are given to you in numerical form.
­Ultimately, this number will decide what level of degree you graduate with. It's measured out of 4.00 so the closer you get to that figure the better.
­Some of your grades are 'double weighted' which means they're worth twice as much so they have a bigger impact on your QCA.
We encourage you to refer to the MIC Student Handbook in the first instance with any queries around grades/QCA.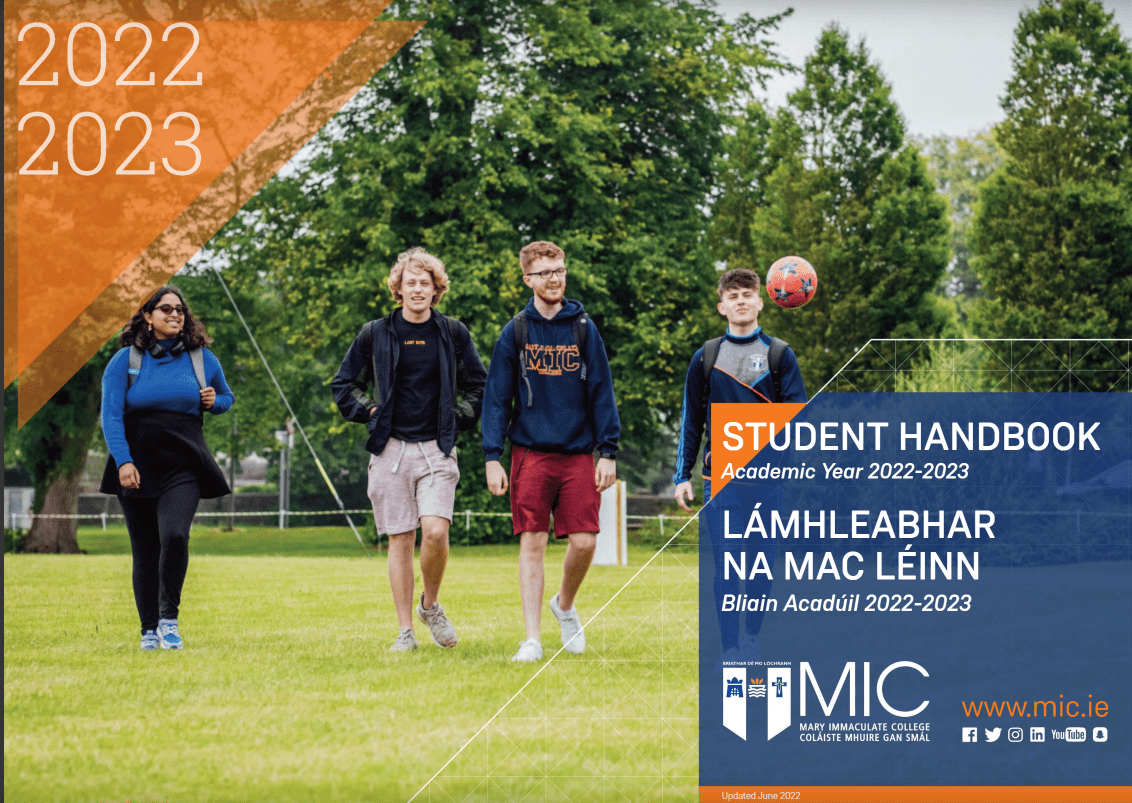 Click Here to view the MIC Student Handbook
Information on Grades and QCA can be found between pages 11 to 20.
How to calculate your QCA
Calculating QCAs is an exact science that considers QPVs and factors such as weighting of years/modules. Your QCA is calculated by the college. To see how it's done exactly click here and scroll to page 11 onwards!
QPV for each grade
A1 4.0
A2 3.6
B1 3.2
B2 3.0
B3 2.8
C1 2.6
C2 2.4
C3 2.0
D1 1.6
D2 1.2
F 0.0
NG 0.0
Please note: An M Grade is used when a project or dissertation is assessed across multiple semesters. Really, it's a holding grade until your project/dissertation has been graded. So, if you are completing an FYP or UGD in your final year, an M Grade will appear in your semester results until you submit the project and a grade is awarded in the next exam results.
What percentage is each grade?
If you wish to know what PERCENTAGE your GRADE equals, we suggest contacting your individual lecturer/module coordinator. Grading Rubrics can differ across courses and departments - the best thing to do is to reach out to the person over the specific module/subject you are enquiring about.
If you are unsure of who your module coordinator is, reach out to your faculty office and they will be able to advise;
This email address is being protected from spambots. You need JavaScript enabled to view it.
This email address is being protected from spambots. You need JavaScript enabled to view it.
This email address is being protected from spambots. You need JavaScript enabled to view it. (Thurles campus)
The award of a bachelor's degree, diploma (either undergraduate or postgraduate) or certificate (either undergraduate or postgraduate) is made at honours levels. To qualify for the award of a bachelor's degree or diploma or certificate, a candidate must:
Satisfy all the assessment and other requirements set for the programme of study;
Achieve a minimum final cumulative QCA of 2.00, with full credits in all prescribed modules of the programme of study, and;
Satisfy any programme specific regulations as specified for particular programmes.
Awards will be at one of the following classifications:
Award Classification/Cumulative QCA
First Class Honours: 3.40
Second Class Honours Grade 1 (2.1): 3.00
Second Class Honours Grade 2 (2.2): 2.60
Third Class Honours: 2.00
The Academic Council Examination Board may consider a candidate whose final cumulative QCA is not more than 0.10 less than the QCA required for a First Class, 2.1 or 2.2 classification and who satisfies the other requirements for the proposed award.
Reminder that MIC Student Handbook contains all information on grades/qca etc - you can access it here
Useful Contacts:
Please contact This email address is being protected from spambots. You need JavaScript enabled to view it. (Limerick campus) or This email address is being protected from spambots. You need JavaScript enabled to view it. (Thurles campus) if you have questions relating to your QCA.
This email address is being protected from spambots. You need JavaScript enabled to view it.